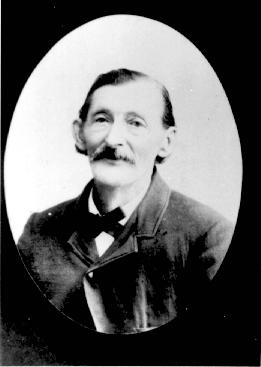 COMING SOON!!
OK MAY BE NOT REAL SOON



This page will be dedicated to the Civil War Diary Of Ludolph Longhenry from 1861-1863.

THE LUDOLPH LONGHENRY STORY

Ludolph Longhenry was born in Odesheisen Hanover Germany and came to the USA in 1857 at the age of 36. He settled in Platteville, WI while his two brothers Gerhard and Joachim remained in Germany.

In 1861 he volunteered and was assigned to Company C of the Platteville Guard. Company C arrived at Camp Randall in Madison, WI and joined companies from Stroughton, Stevens Point, Lancaster, Fennimore, Beloit and one from Dane County to complete the 7th Regiment of Wisconsin. The 19th Regiment of Indiana and the 2nd., 6th, and 7th Regiments of Wisconsin were known as "The Iron Brigade" of the Civil War. At the end of the Civil War and his enlistment, he returned to Platteville where he met and married Wilhelmine (Minnie) Roger.

Wilhelmine (Minnie) H. (Ratje) Roger was born in Dugon Hanover Germany and came to the USA in 1855 at the age of 3. Minnie was the oldest of 8 children (2 girls and 6 boys) born to William (Ratje) Roger and Patricia Jane Millwright Roger. Ratje is the German spelling of the Roger name.

Ludolph and Minnie were married on April 27, 1866 and settled in Platteville where they raised a family of 1 daughter and 7 sons.